There is a wide range of use for dental lasers within a dental practice as this technique helps reduce discomfort, risk of infections and tends to encourage quicker healing.
Some of the procedures where lasers can be used include:
Frenectomies (Tongue and Lip Tie)
Endodontics (Root Canal treatment)
Fillings
Periodontal Disease
Cold Sores/Mouth Ulcers
Muscle facial pain
Teeth whitening
Reduce the sensitivity of teeth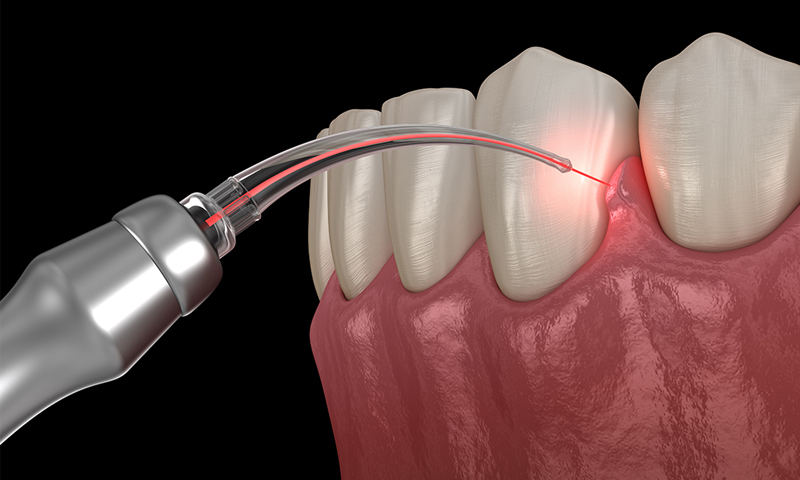 Here at Dental Serenity we have two types of lasers:
Biolase Epic Diode- low level light therapy used for assisted teeth whitening procedures as well as pain relief and to encourage healing of the gums.
Biolase Waterlase- used for procedures such as, fillings, gum disease treatment and soft tissue surgery.